Transforming Events into Masterpieces

Miami Event Photographers

Aram Event Photography

Where Brilliance Meets the Lens

Aram Event Photography

Unlocking the Power of Visual Marketing

Aram Event Photography

Events Sparkle, We Capture the Glitter

Aram Event Photography

Turning Miami Moments into Picture-Perfect Stories

Aram Event Photography

Say Cheese to Unforgettable Events

Aram Event Photography

Posing to Perfection, Miami's Visual Magicians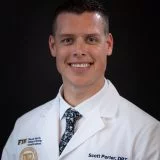 We recently hired Aram for our FIU Physical Therapy Banquet and he delivered the most phenomenal photos that captured our special day. He was able to improvise when needed, fast on delivery and captured every moment beautifully. Highly recommended if you're in the Miami / South Florida area !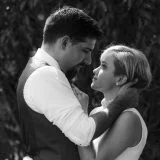 Aram is a true professional to work with. He was so patient with my Fiance and I. I would highly recommend him to anyone looking for high quality photography. He is an artist with the camera, and I am looking forward to Aram shooting our wedding day!
I followed Aram on Instagram and loved his work. I reached out to him to photograph a reception and I was fortunate he was available. When we met he had such a great disposition, calm energy and executed exactly what I was looking for. I specifically wanted editorial, candid shots of my guests...capturing moments. When I looked at his shots with my husband it brought me back to the evening and I could feel people's emotions. Additionally, we did some staged shots that were amazing and will be perfect for framing. He was awesome and I would highly recommend! Stephanie & Clint
My experience with Aram was nothing but exceptional. His work speaks for itself.
He captured our most precious and important moments beautifully. Aram, thank you for making our special day even more remarkable and memorable.
Photography
Corporate Events
We specialize in capturing the essence of corporate events in Miami. From conferences and seminars to product launches and networking gatherings, our skilled team documents each moment with precision and creativity. With a keen eye for detail, we ensure that every shot reflects the professionalism and significance of your event, leaving you with impactful and lasting memories.
Photography
Wedding
All weddings are very special and memorable. To preserve all the beauty, document the story & capture every little detail it takes a very skilled Miami wedding photographer
Photography
Engagement
When it comes to capturing life's most precious moments, it is hard to imagine hiring anyone else but one of the best in Miami engagement photography
Photography
Maternity
Becoming a parent is a profound and joyful experience. Maternity photography in Miami is the perfect way to capture your warm radiance and intense feelings as a timeless piece of art
Photography
Baptism
Baptisms are moments of celebration. These are moments symbolizing purification or the regeneration and admission into the faith of the church. Baptism photography in Miami will help you to capture these unique once in a lifetime moments. They don't come back around...
Photography
Bar & Bat Mitzvah
Generations of family all joined together in love to witness  important and time-honored rite of passage. Mitzvah photography in Miami will capture all the pride, tears , candy and dancing so you can visit all special moments again and again.
Photography
Family
As simplistic as some living spaces have become there always seems to be one spot in every family home that is similar yet different, the photo section or the shrine as some kids call it when they are growing up. We give you the best Family Photography in Miami.
Photography
Bachelorette Party
Girls will be girls. And girls love the camera! When it is time to plan the celebration with your best friends, hiring Miami Bachelorette Photographer is a natural choice...
Miami Photographer
My name is Aram Hovsepian and I am a Miami photographer. I have a cheerful and happy attitude. I am passionate about event photography in Miami. It might seem easy, but everything I have done has contributed to me becoming an event photographer.
There are two ways that photography can be defined; One would be that it is a science, art, application, and practice of creating durable images; Two, it is a passion deep within you that consumes you and becomes who you are. I find myself in the second definition. 
Not many people in the world can work with their passion every day, I am truly lucky.
As an event photographer Miami I have one goal and that is to capture the moment as it happens. When your event has passed and  years have gone by, the one thing that remains are the photos you have that can take you back to that exact moment. That is the power of a photograph. You not only get to relive the moment but you get to relive the feelings you had at that exact time.
I am a Miami event photographer that loves to capture weddings and engagement ceremonies. There is something about being apart of the day two people decide to unite their roads and live as one. I don't think of myself as an event photographer miami when it comes to those exquisite moments, but more as a guide throughout the day to the couple. The friend behind the camera.
I have a great respect for photo sessions that implicate new life, babies. Maternity, baptisms, and Bar and Bat Mitzvahs are events where we celebrate life and being there is a true honor for me. Knowing that my photos will be cherished and shown as the child grows and even when they are adults themselves is indescribable. 
Capturing bachelorette parties is an event in itself for an event photographers in miami. Those last moments of "freedom" before they unite their lives is a rollercoaster that will live on forever in albums and frames.
My goal with photography is to capture all the beauty that surrounds you and to even evoke more beauty, happiness and the uplifting sentiments from an exact moment. I want to drain all that beauty into a photo. As an event photographers in Miami, I want to change one's perspective of life and the moments they have lived by showing them an image they otherwise would not have seen. The beauty with event photography miami is that you have to take your time and wait for the moment and then just as the right second capture it and immortalize it forever.
I take pride in my work and I appreciate the trust my clients have in me. Being your event photographer means more than just a job for me, it means I was given the privilege to be apart of your special event and that is more than enough to motivate me into delivering the best outcome of your day.
As an event photographers in Miami, I know that once the moments have passed my clients would like their photos as soon as possible. This is another moment when I know that what I do is important and will be received with passion, enthusiasm and will be cherished. This helps me to be prompt and deliver my images as fast as possible, usually within 5 business days from the actual event or even faster.
 Moments are fleeting, but a photograph will live forever, and that my friends is my job and I take pride in doing it well.